Search Engine Optimisation Norwich
Want some help with your search engine optimisation?
We can help increase your sales online
Would you like to grow your business?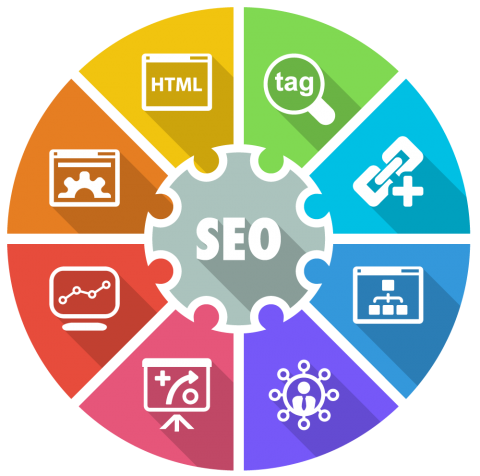 Search Engine Optimisation Norwich
Are you looking for a company that can help your website rank higher in search engine results?
If so, then we at Designtec are the perfect resource for you. We have years of experience helping businesses achieve better visibility in online searches, and our team is dedicated to providing top-quality SEO services. We understand that not all business owners are familiar with search engine optimisation (SEO), which is why we take the time to educate our clients on how best to optimise their pages for maximum exposure. Strategy
The majority of small businesses we speak to have no strategy for search engine optimisation. If that's you, but you'd like to see your website higher in the rankings, or you want more business coming from it, we can help you.
We'll teach you how to understand Google, and how to optimise your content, adding relevant pages that boost your rankings and sales. Better yet, we'll do it in the correct manner, so you don't get penalised./p> White Hat SEO
Our search engine optimisation techniques are all legal 'white hat' techniques. Keeping things transparent is important, or you will get marked down by Google and other search engines.
Our SEO team use in-depth keyword research to find opportunities, and use properly structured data, and the relevant updated content the search engines love to increase your visibility. Why not get in touch with us today to learn more? New Content
If you have the time and the skills to do it, writing and adding new content to your website in the form of compelling landing pages and engaging blogs is a great way to help your rankings.
Most business owners don't, and are focused on the things they do best. However, it can still be done, and Designtec can offer you a very cost-effective solution – using our experienced copywriters to write the much-needed content for you. Consulting
Do you already have a website that's not doing what you thought it would? Are you not getting the hits and sales you wanted from it? Why not give us a call and come and see us for a chat?
We'll take a look at it, and find out what you're doing wrong, or what you could be missing. After we've consulted with you, we'll be able to let you know what to do to make it more visible to your potential customers, and more profitable to you.
Award Winning SEO Agency
Contact us today to schedule a consultation session where we can discuss your specific needs and see what options are available to improve your web presence. Thank you for considering Designtec as your go-to source for SEO assistance!
Address
Suite FF3, FF4 Crafton House, Rosebery Business Park, Norwich, NR14 7XP
We offer a complete Search Engine Optimisation service in and around Norwich?
If your business is ready to make a good first digital impression, call Designtec today on 01603 952 811 or we can arrange a zoom meeting or in person if you prefer.
Check out our other design services below.
PPC
Social Media Marketing
Blog Writing
SEO Agency