Web Development Norfolk
Does your website need a new look?
Do you want a professionally designed website?
Do you want your website to generate more enquiries?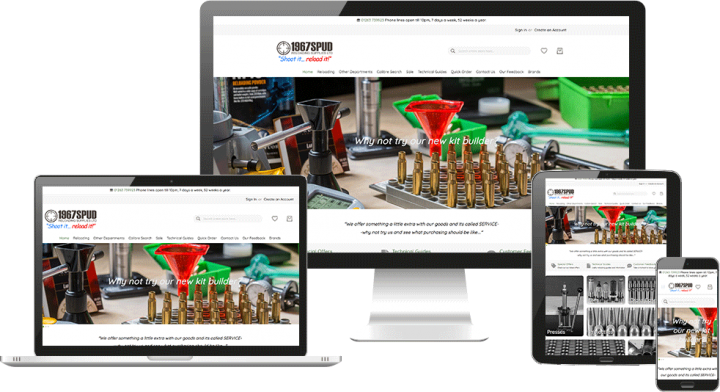 Understanding Your Goals
The key to successful web development is understanding your aims and objectives and then working towards realising them in a coherent and strategic way.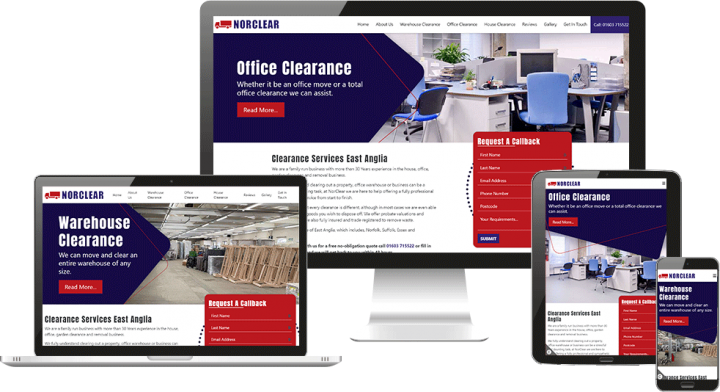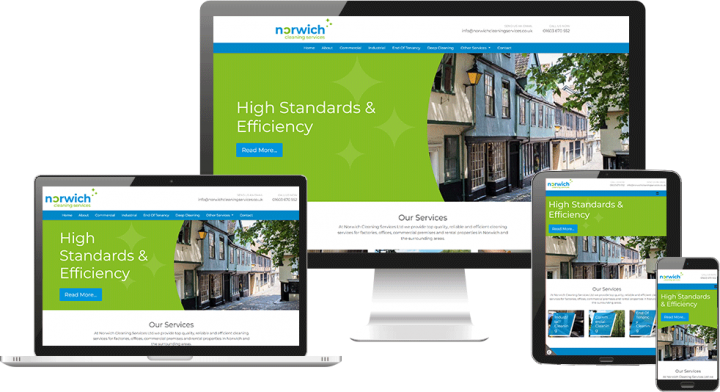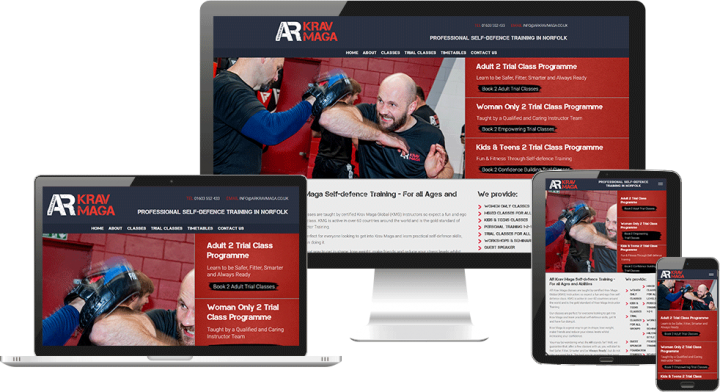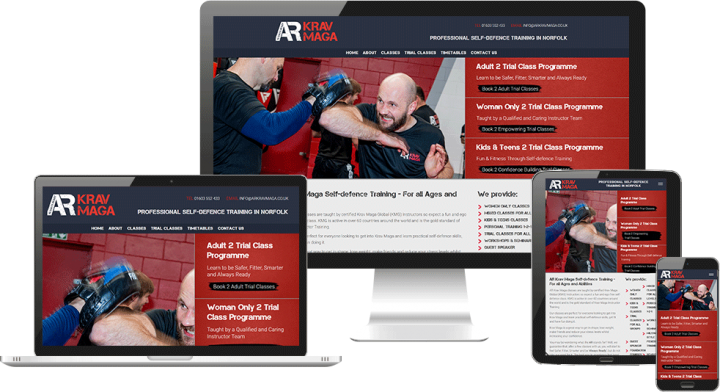 Knowing Your Objectives
So, before you start any web development project, it's worth taking the time to sit down and outline your overall objectives, both in terms of the business and for the website itself. For example, is the main aim of the site to be an ecommerce platform or is it there to provide information? Do you need strong calls to action front and centre, and how in-depth will your social media connectivity be?
We Can Help
Of course, the best way to establish these goals is to work with development professionals who understand how to delineate objectives and have clear paths to making these happen. Working closely with developers gives you a clearer understanding of what is and is not achievable. It also will help you to generate ideas and inspiration about what your site could potentially offer.
Fresh Designs
We have a thorough design process that incorporates everything about your business and looks modern, fresh and completely unique.
You're in Control
We designed our content management system, Bongo, to make updating your website easy. Need to add images or update information? You're in control
Easy to Update
Our Content Management System, Bongo, makes it easy for you to update your website and add new bits and pieces whenever you want.
Great Features
You can add picture galleries, videos, contact forms, downloadable documents, blogs, reviews and more to your website for a great user experience.
Mobile Responsive
Designtec websites look great on all devices. We specifically design our websites to change depending on the size of the device they're viewed on.
Easy SEO
We teach you everything that you need to know to get your website ranking highly in Google. Is it really that easy? You'll be surprised (it is).
Web Development Norfolk
Our web development will help to future-proof your project and allow your business to grow without the need for extensive overhauls later. As web development Norfolk specialists, here at Designtec we can help you with all the above.
Address
Suite FF3, FF4 Crafton House, Rosebery Business Park, Norwich, NR14 7XP
Want to discuss website Development with us?
If your business is ready to make an impact online, call Designtec today on 01603 952 811 or we can arrange a zoom meeting or in person if you prefer.
Check out our other website packages below.
Starter
Business
Business Pro
E-commerce