Do I need a website for my start-up business?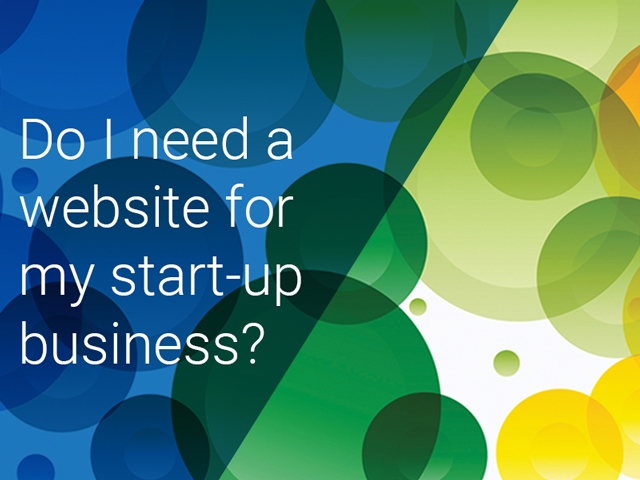 When you start a new business venture, the costs can mount up quickly. From finding a premises to buying stock and training staff to launching an ad campaign, your startup budget is likely to disappear fast.
As a result, it can be tempting to cut costs. If you're not running an online shop, a website may be one of the features you're considering going without. However, this would be a big mistake. Helping to drive publicity, create your corporate image and make your business appear more trustworthy, a website is an absolute essential for any ambitious business.
Giving your potential customers the information they need
If customers are unfamiliar with your brand or your products and services, they'll instinctively head to your website to find out more. The information you post there will go a long way to informing your customers and helping them to find out what you're all about.
Likewise, when you hand out business cards at an exhibition or talk to contacts at a networking event, potential customers who are interested in what you have to offer are more likely to visit your website than give you a call. If you can come across well online, they may take it to the next level and pick up the phone or make a purchase.
Making your business appear more trustworthy
Though a website won't necessarily make your business more trustworthy, if you don't have one, potential customers will wonder why. These days, an online presence is essential for all growing businesses. You can use your site to list your products and services, your contact details and blog posts relevant to your industry.
The tone of voice, imagery and style you choose for your website will also contribute to your corporate image. If you get it right, your site will help to mould your company personality, tell your customers more about your USP and give them the confidence they need to make a purchase.
Helping to boost brand awareness
Once you have a website, you can start getting involved with digital marketing and social media. This is a great way to raise the profile of your fledgling business and gives you the chance to really get your name out there. Post content from your blog to social media to generate traffic to your site, and use your site to promote the special offers and limited time deals that you post to social media. If you don't have a website for your customers to refer to after they find you on social media, it could well leave them frustrated and may put them off buying from your business.
To find out more about how a website can help you develop your customer base, your brand identity and your business, contact a member of our team on 01603 952 811 or take a look around our site.