What Is A Mobile Responsive Website?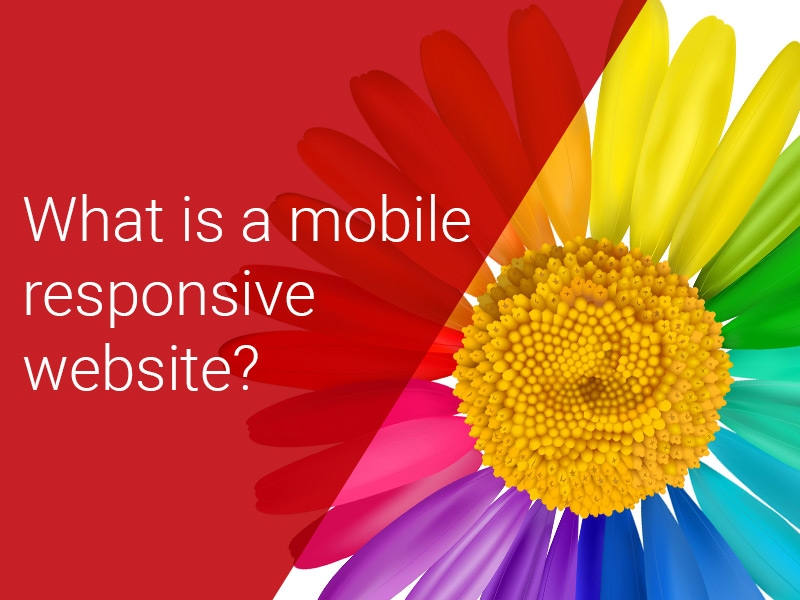 What's Is Mobile Responsive Web Design
If you're thinking about having a brand new website designed and built for you, or if you're considering giving your existing site an overhaul, you may well have seen a lot online about the mobile web and responsive sites.
Though this may not sound like it's relevant to you, the mobile web and responsive design are two of the most important factors influencing the internet today. Get them right, and your website will be accessible to all your customers, no matter what device they're using to browse the web. Get it wrong however, and visitors may well find your site slow, frustrating and even unusable.
The mobile web
Across the world, more and more people are using mobile devices to access the web. According to Smart Insights, in the US, 71% of all the minutes spent online are spent on mobile devices. In the UK, it's 61% while in Indonesia it's a whopping 91%.
This huge increase in mobile use has affected the way the internet is being designed. As mobile users have smaller screens to browse on, a lot of websites have simplified their layouts and removed unnecessary clutter. Mobile connections are also often slower than Wi-Fi, something that's encouraged webmasters to build faster sites for mobile users.
Responsive design
One of the most significant developments that's come about as a result of the mobile web is responsive design. In responsive design, the content on the page adapts to fit the screen it's being viewed on. This means that a site should be just as easy to navigate on a mobile phone as it is on a laptop or desktop.
Everything from the menu to the text and images will change position according to the screen size. This helps users to find what they're looking for quickly and easily, without the need for zooming in on the page or using another device.
Creating a mobile responsive site
In order for your mobile responsive site to look great and work well, it needs to be built by a professional. As more and more people use their mobile device as their primary means of accessing the web, the quality and the look of your responsive site will become ever more important. A professionally built site will portray a better image of your business and ensure your customers have a smooth and stress free experience whenever they visit your site.
What's more, Google has recently updated its algorithms to favour sites which are optimised for the mobile web. By building your site responsively and ensuring it runs well, you can boost your SEO and potentially grow your business.
To learn more about responsive design, or to discuss your web design project
Get in touch with one of the expert members of our team today on 01603 952 811.