Web Designers Near Norwich
How to make choosing the right web designer, easier for you.
Over the last few years, Norfolk, and Norwich in particular, has experienced a boom in the creative industries. As well as boasting a wealth of homegrown talent, the county has been attracting a large number of designers, artists and creative agencies, with many drawn to the area by a lower cost of living, beautiful surroundings and a dynamic creative scene.
Though this is fantastic news for the local economy, and great for the region as a whole, it does make choosing a web design agency a little trickier. Thanks to the wealth of options available, selecting a web designer can now be a little overwhelming. To help you find the perfect creative partner for your next project, here's an overview of web design in Norfolk and a few tips for selecting a great designer.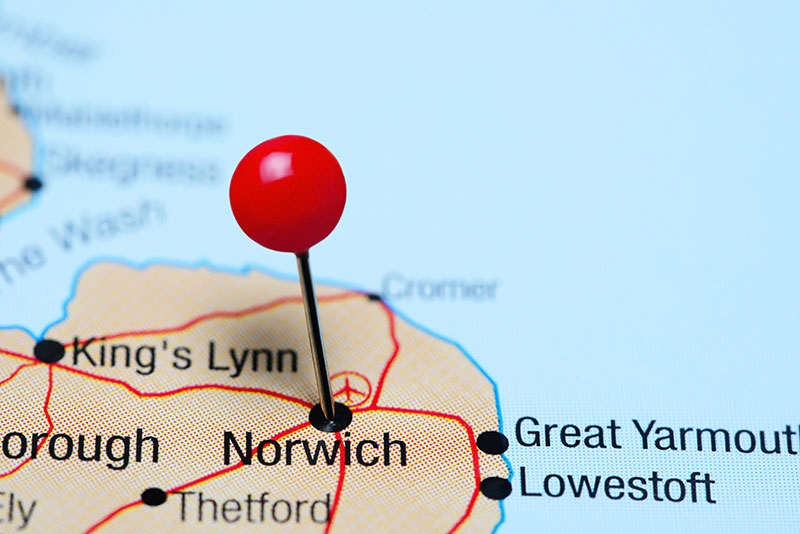 Web design in Norfolk
If you're looking for a
web design company in Norwich
there are more than a few to choose from. According to a recent Tech Nation study, there was a 21% growth in the city's digital sector between 2010 and 2013. This has lead to almost 15,000 people being employed in the industry in the local area. As a result, Norwich has been identified as a 'tech cluster' with the number of startups and digital enterprises in the city increasing all the time.
Look for experience
If you're currently looking for a web designer to help you build or develop your online presence, Norwich's tech hub is a great place to start. The city's creative agencies offer imaginative and innovative design, allowing you to access world class digital solutions on your doorstep.
When selecting a web designer for an upcoming project, it's essential you make sure your chosen company has extensive experience and a proven track record of success. Look for reviews and testimonials from past clients and don't be afraid to ask to see examples of previous work, or to speak to previous clients if no testimonials are available.
Look for imagination
It's important that the web designer you select is able to interpret your vision and bring your ideas to life. To ensure your chosen agency has the skill and the talent to transform your web presence, take a careful look through their online portfolio before making your final decision. Most agencies will also be happy to give you links to other examples of their work if their portfolio is incomplete or missing crucial elements.
When it comes to web development Norwich is hard to beat. The dynamic scene, imaginative agencies and affordable prices make it one of the most attractive centres of design in the country, giving locals, and businesses from further afield, the chance to bring their web presence into the 21st century.
To find out more about the services available, or to see some examples ofinspiring digital design, take a look around our site today.