Writing blogs: why do it?
When it comes to Search Engine Optimisation techniques, there are few things that are more effective than adding regular, quality blog posts. Blog posts add content to your website, and content is what Google values above all else. In addition to content, blogging regularly shows Google that your website is active which means that it will send crawlers to index your website's pages more often, this will mean that new pages on your website will be more likely rank in Google, and they are more likely to rank quicker as well. Even blogging just once a month can be extremely helpful.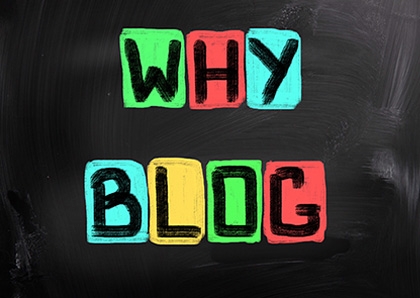 There are many ways to blog, but the main ways for SEO are;
Blogging for traffic
Blogging as an industry expert
Blogging as an industry expert involves writing interesting pieces that provoke thought and raise your status as a leading thought provider in your industry. These types of blog posts are worth doing if you compliment them with posts that are more traffic oriented.
Traffic oriented posts are posts which serve to attract audiences and rank well in Google. These types of blog posts should be your main focus. When creating these types of posts, it is important to have done plenty of comprehensive keyword research so that you can gain the best results possible. The title of a traffic oriented blog post should contain a keyword or long-tailed key phrase and all of the content should be kept relevant to that word / phrase.
Be sure to link from your blog post to other pages on your website. If you sell products on your website, it would be a good idea to link to these at points in your blog post, in particular adding links to pictures can increase click through rate. Adding links creates better click through which is another aspect of your website that Google will rank you on. Try not to over optimise your anchor text (the text that contains the link) too much as this is something that Google is clamping down on. So, for example, don't write something like "leather handbags Norfolk Suffolk Ipswich Norwich east Anglia" and then link that through to a product page. Not only does it not read well to humans but Google knows it's an over-optimisation trick.
Blogging on your own website is a great way to gain more traffic, but you can also guest blog on other people's websites. If you guest blog on a website with good domain authority, you could gain a great quality backlink which will help to improve your rankings. Backlinks should only be pursued if they are of good quality, so guest blogging on sites with low domain authority won't do anything for you. Guest blogging is also only worth it if you get that backlink, so don't waste time guest blogging on sites that won't let you link your website. Aside from gaining these backlinks, guest blogging is also good as plain promotional material for your business. The more that you circulate information about your business, the more potential customers you can reach so it's definitely worth doing.
Having trouble coming up with things to write for blog posts? Try Designtec's blog writing services. We carry out extensive keyword research and identify the best type of blog posts to write for you. Call us today on 01603 952 811 or email [email protected] to start discussing a blog writing package.